AAENP Continuing Education Center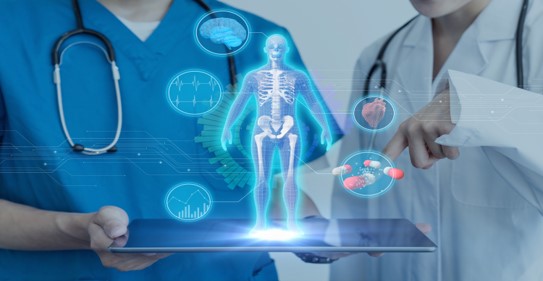 Welcome to the AAENP CE Center developed by NPs for the ENP. Develop your skills, improve your practice, grow your knowledge!
Medicine and health care change rapidly, which is why it is important that our members have access to current, evidence-based education to enhance their knowledge and improve their practice skills in order to provide the best possible care for their patients. Our continuing education (CE) center provides education developed by emergency nurse practitioners (ENP) and experts in emergency medicine to provide comprehensive educational experiences for our members. Activities range from previously recorded live conferences, webinars, presentations, videos, and articles to help you stay on the cutting edge of your field and shape your practice.
AAENP is committed to providing high-quality continuing education on a variety of emergency medicine topics to our members through our CE center - just one of the benefits you have as an AAENP member. You will be awarded a continuing education certificate once you've completed the entire course, completed the post-test assessment, and submitted a feedback survey.  You will then be able to print the certificate to retain for your records.
Members get more! All you need to do is log in through your AAENP member login to complete the course.  Non-members can also register for these CE courses for a fee. With your membership, you have access to continuing education credit hours FREE, accepted for NP CE requirements by all state boards of nursing, all NP regulatory bodies and to help you prepare for the ENP certification exam. The CE center fits your interests and your schedule. 
Not a member? You can still get access to CE courses through the registrations below.
Courses Available on the CE Center
*If you are not a member of AAENP, you can purchase the on-demand CE below*
Managing Agitation in Emergency Settings | By: Michael Gooch, DNP, APRN, CCN, ACNP-BC, FNP-BC, ENP-C; Sharlena Wilson, MD; Scott Zeller, MD
1.25 contact hour(s) of continuing education
---
Bugs and Drugs | By: Michael Gooch, DNP, APRN, CCP, ACNP-BC, FNP-BC, ENP-C
1.0 contact hour(s) of continuing education
---
Acute Pancreatitis Updates - Everything You Thought You Knew Is Wrong (Almost) | By: Michael Sharma, PA-C
.5 contact hour(s) of continuing education
---
Adolescent Substance Abuse: A Focus on Novel Drugs | By: Kathleen Jordan, DNP, RN, FNP-BC, ENP-C, SANE-P, FAEN, FAANP
1.0 contact hour(s) of continuing education
---
Back Pain and Spinal Epidural Abscess | By: Tiffany Andrews, MS, ACNP-BC, ENP-C, CCNS
1.0 contact hour(s) of continuing education
---
Fundamentals of CXR Interpretation (Emphasis on Lines and ETT Placement) | By: Ronald Ray, DNAP, CRNA, FNP-C, ENP-C
1.0 contact hour(s) of continuing education
---
GU Complaints: Discharge to Stones and More | By: Michael Gooch, DNP, APRN, CCP, ACNP-BC, FNP-BC, ENP-C
1.0 ccontact hour(s) of continuing education
---
Improving the Management of Adults with Mild Traumatic Brain Injury | By: Rachel Helms, DNP, APRN, AGACNP-BC, FNP-BC
.25 contact hour(s) of continuing education
---
Lessons Learned: A Case of Intimate Partner Violence During the COVID-19 Pandemic | By: Hilary Ashton Glover, DNP, FNP-C, ENP-C, SANE-A
.25 contact hour(s) of continuing education
---
Medication for Addiction and Treatment (MAT) in the Emergency Department | By: K. Chenin Kenig, RN, MSN, FNP-C
1.0 contact hour(s) of continuing education
---
My What Big Teeth You Have: The Assessment and Current Pharmacologic Treatment of North American Crotalid Snakebite | By: Gordon Worley, MSN, RN, FNP-C, ENP-C, FAWM
1.0 contact hour(s) of continuing education
---
Peripheral Nerve Blocks in the ED: Don't Let Your Patients Suffer | By: Ronald Ray, DNAP, CRNA, FNP-C, ENP-C
.5 contact hour(s) of continuing education
---
Special Considerations in Pediatric Orthopedic Injuries | By: Erica May, DNP, APRN, FNP-BC, AG-ACNP-BC, ENP-C
.25 contact hour(s) of continuing education
---
Toxicology Pearls in Emergency Care | By: Michael Gooch, DNP, APRN, CCP, ACNP-BC, FNP-BC, ENP-C
1.0 contact hour(s) of continuing education
---
Trauma in the EDp | By: Tiffany Andrews, MS, ACNP-BC, ENP-C
1.0 contact hour(s) of continuing education
---
Antibiotic Stewardship in the ER | By: Kortney Morrell, Pharm D
1.0 contact hour(s) of continuing education
---
Pearls, Advanced Techniques, and Medicolegal Aspects of Laceration Management | By: Dr. Patrick O'Malley
1.0 contact hour(s) of continuing education
---
LGBTQ Care in the ED | By: Rick Ramirez, DNP, APRN-RX, AG-ACNP-BC, FNP-BC, ENP-C, CEN, CPEN
1.0 contact hour(s) of continuing education
---
Pediatric Dermatology | By: Dr. Maria Soriano
1.0 contact hour(s) of continuing education
---
MAT/Waiver X Training | By: Arianna Campbell, PA-C; K. Chenin Kenig, RN, MSN, FNP-C
John Bressan, MS, NP-BC
1.0 contact hour(s) of continuing education