Attending? Check out our Conference Brochure for details about the event!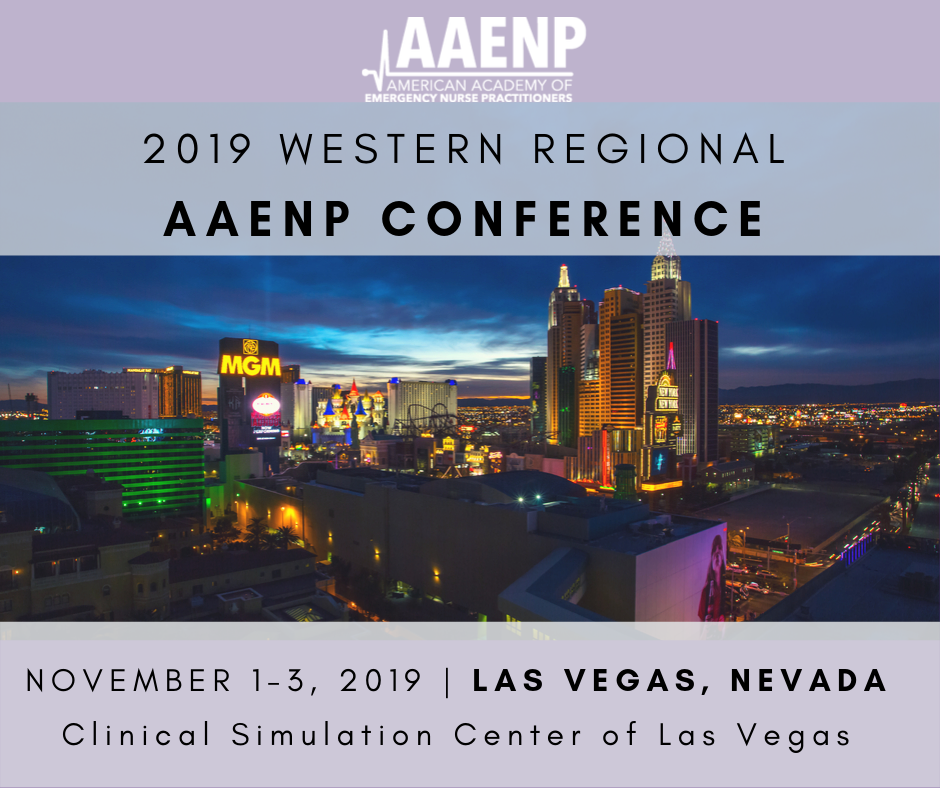 - Visit this link to check out some great hotels in the area: Hotel Options -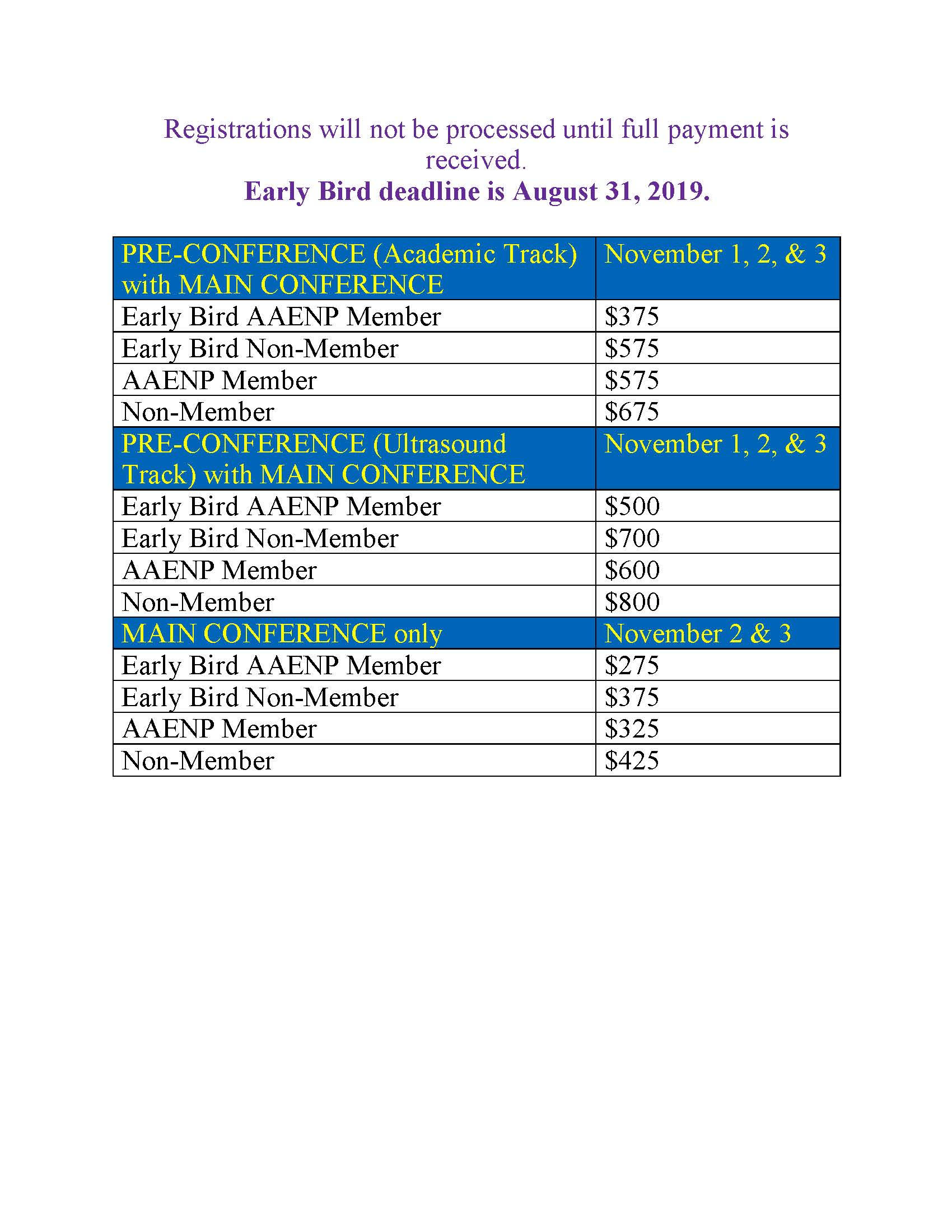 For more information, check out our Sponsor and Exhibitor Prospectus
Western Regional Conference Sponsor and Exhibitor Registration

Share your knowledge and build your CV. AAENP is now accepting poster abstracts for the 2019 Western Regional Conference!
Western Regional Conference Poster Abstract Submission