Michael Gooch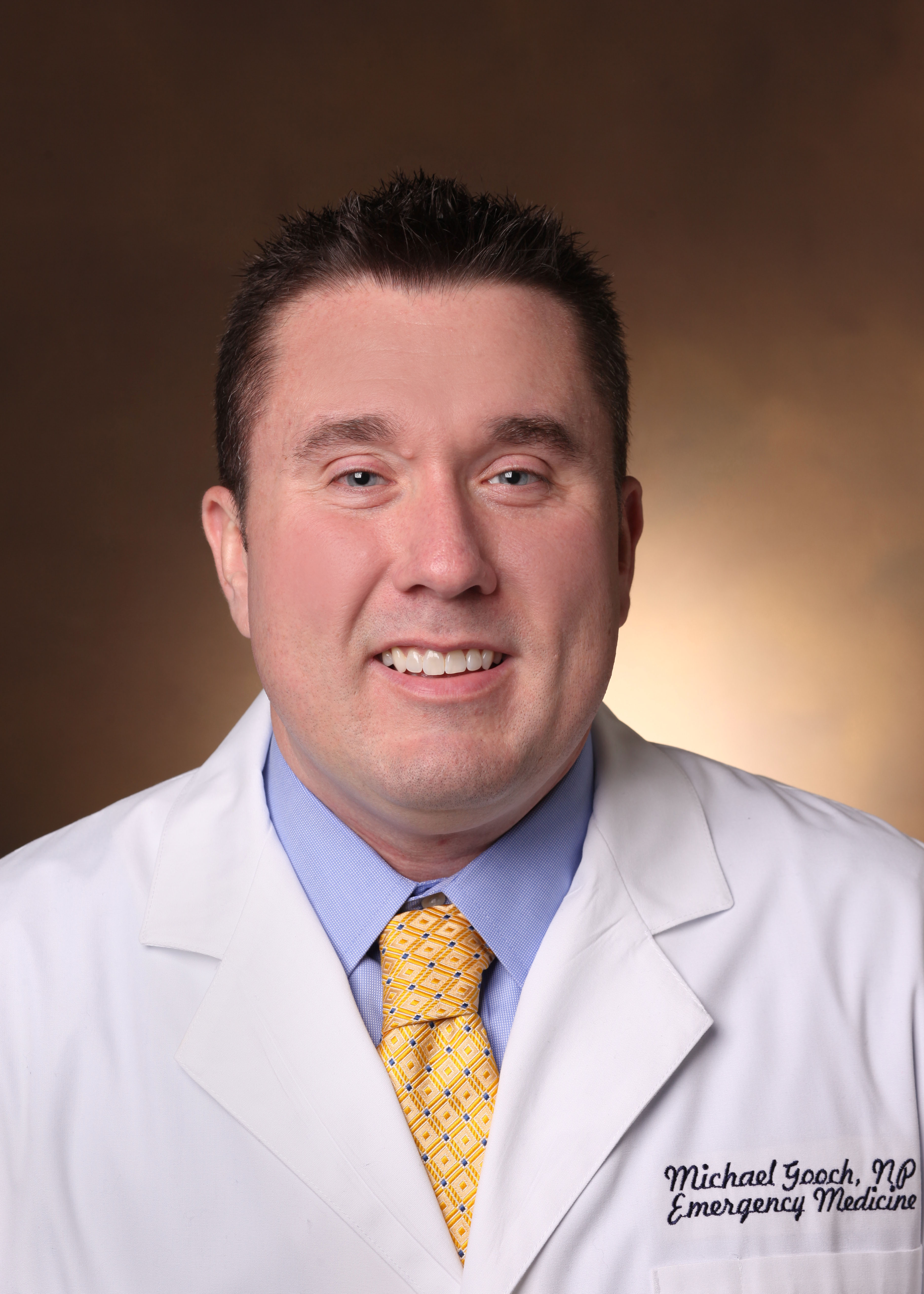 Dr. Michael D. Gooch, DNP, is board certified as an acute care, family, and emergency nurse practitioner. He is also board certified as an emergency, flight, transport, and trauma nurse. He has over 23 years of emergency and transport medicine experience. He obtained his MSN from Vanderbilt University and his DNP from Loyola University Chicago. He is an Assistant Professor of Nursing with Vanderbilt University School of Nursing, Nashville, TN, as well as faculty with the Middle Tennessee School of Anesthesia, Madison, TN.  He practices as an emergency nurse practitioner in Vanderbilt University Medical Center's adult emergency department and patient flow center, as well as with TeamHealth in a community emergency department. He has completed over 1,500 patient transports during his tenure with the Vanderbilt's LifeFlight transport program.
Michael is a founding member of the American Academy of Emergency Nurse Practitioners and serves as the Southeastern Regional Director. He is actively involved in advancing ENP practice and has worked with the American Nurses Credentialing Center, Emergency Nurses Association, and the American College of Emergency Physicians on various committees and task forces.
He is a nationally recognized speaker and published author regarding varied emergency and transport medicine topics. His clinical interests include transport medicine, airway management, toxicology, and pharmacology.
States/Territories
Alabama
Florida
Georgia
Kentucky
Mississippi
North Carolina
Puerto Rico
South Carolina
Tennessee