2024 AAENP National Conference: EmergNP Pre-Conference Sponsorships
March 14, 2024 | Hilton Salt Lake City Center | 255 S W Temple St, Salt Lake City, UT 84101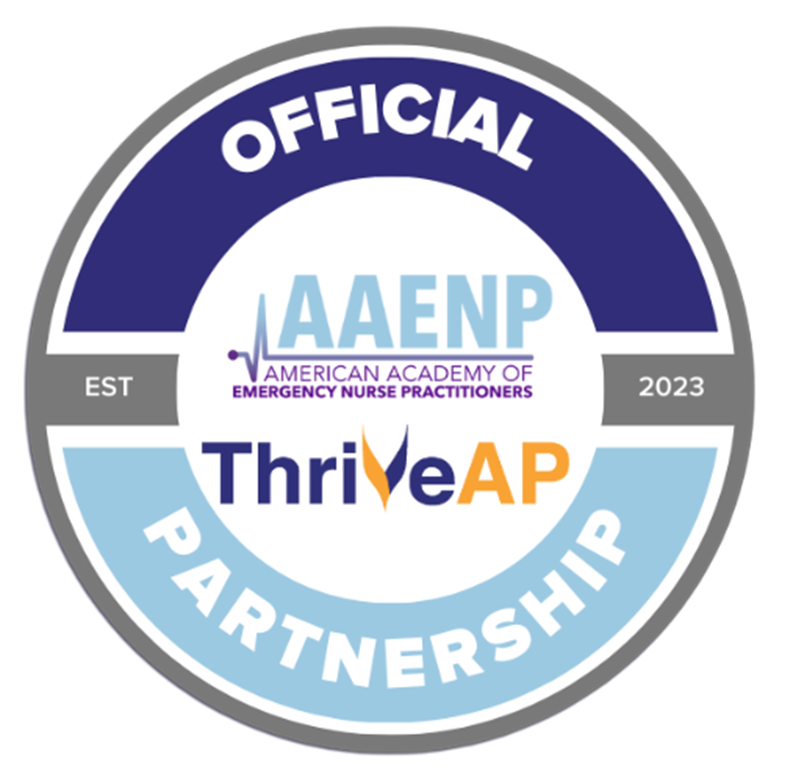 ThriveAP and the American Academy of Emergency Nurse Practitioners (AAENP) are proud partners in supporting post-graduate transition to practice for APPs.

This partnership represents a major milestone for nurse practitioners, as ThriveAP is the leading transition to practice education solution for APPs, and the AAENP is the preeminent specialty organization for nurse practitioners in emergency care.

Combining ThriveAP's comprehensive transition to practice education with AAENP's expertise, this partnership equips NPs with the necessary skills and knowledge to excel in the delivery of urgent and emergency care.  
Sponsorships Packages
Additional Exclusive Opportunities
**Name badges & branded lanyard $500
Photo Booth Sponsor $2,000
**Branded Attendee registration materials $2,500

(includes swag bag, notebook & pens)
*Includes exhibit area access + meals (may purchase up to two additional representatives). Available to Platinum and Gold sponsors only. Instructions to register additional representatives will be shared in the full logistics document.

**AAENP will handle production of sponsored items and will work with sponsor on artwork approval.