Member Benefits
---
 ENP-C Exam | AENJ | EMCT | eMurmur| FHEA | ACMT | Global Training Institute | Rosh Review | Barkley & Associates | EM:RAP | EB Medicine | HPC Emergency Procedures | Emergency Medicine Institute
---
ENP-C EXAM DISCOUNT
Members receive a $75 discount on the Emergency Nurse Practitioner Specialty Certification exam offered by the AANPCB.
---
AENJ - FREE DIGITAL SUBSCRIPTION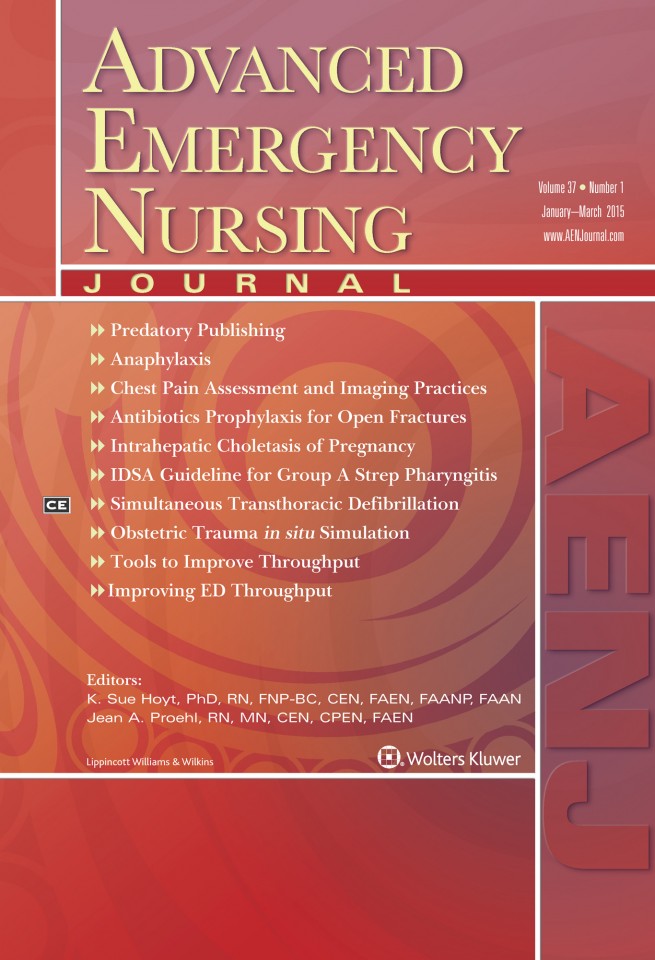 AAENP does not, in any way, endorse the products and/or services offered by participating sponsors or businesses. AAENP does reserve the right to refuse or discontinue participation eligibility in the member discount program based on unsuitability of goods/services or negative experiences as reported from members or for any reason as determined at the sole discretion of AAENP without any notice.
AAENP is not responsible for errors, incorrect information or misprints, but will seek to correct misprints as soon as possible after such information is brought to the attention of AAENP. 
---
EMERGENCY MEDICINE CORE TRAINING DISCOUNT

The Emergency Medicine Core Training (EMCT) online educational program provides a strong foundation of EM knowledge to increase proficiency and confidence in caring for emergency patients.  Endorsed by numerous organizations, this comprehensive resource covers the entire breadth of emergency medicine rooted in scenario-based learning. AAENP members receive 
40% off of the EMCT series of modules thru December 31, 2020.  Go to https://emcoretraining.com/to activate your EMCT subscription by clicking on the "Get Started" tab and putting in the AAENP member coupon code at checkout.
---
FHEA: PRODUCT DISCOUNT
Save 15% on Fitzgerald Health Education Associates (FHEA) products including CE lectures and the FHEA  ENP Certification Exam Preparation Course.
---
ROSH REVIEW: DISCOUNTS
The leader in online medical exam prep, review and education for ENPs.
Rosh Review provides comprehensive educational resources for ENPs. Our exam prep content is created by experts, including board-certified NPs. Rosh Review tracks your progress, analyzes your performance, focuses your learning, and predicts your score, allowing you to identify your strengths and weaknesses so you can be strong, fearless and ready.
AAENP members receive a 25% discount on individual subscriptions.
---
ACMT TOTAL TOX COURSE DISCOUNT

The ACMT Total Tox Course is a comprehensive review of the scope of emergency toxicology and will include cutting-edge interventions and management options for poisoned patients. Prominent experts in medical toxicology and emergency medicine lead the course. 
The online course will focus on medical toxicology topics of interest to emergency providers, including toxicological issues of current clinical and public health importance. Attendees will be presented with state-of-the-art updates on the evaluation and initial management of poisoning and exposure to medications, drugs of abuse, chemical terrorism, and environmental toxins. 
AAENP members receive a discounted partner registration rate (value of $50/day or $150 for all three days!) to the Total Tox Course.
| | | |
| --- | --- | --- |
| Registration Category | Per Day Rate | All 3 Days |
| Member / Partner Rate* | $200 | $500 |
| Non-Member Rate | $250 | $650 |
---
EB MEDICINE DISCOUNTS

AAENP members receive exclusive discounts on Emergency Medicine Practice and Pediatric Emergency Medicine Practice—the leading evidence-based CME resources for emergency medicine clinicians. Plus, your subscription now includes stroke, trauma, and all-new pharmacology CME to help you meet state, hospital, and board (re)licensure requirements and earn credits efficiently and economically. Learn more by visiting the EB Medicine website. Save 55% (that's almost $250!)
---

GLOBAL TRAINING INSTITUTE (GTI)
ENP PROCEDURAL CADAVER LAB DISCOUNT 
GTI is honored to provide one of the nation's first comprehensive procedural lab courses for advanced practice providers preparing to take the ENP-C certification exam. This procedural lab was constructed based on AAENP procedural guidelines. AAENP members will receive $150 OFF of the EMERGENCY NURSE PRACTITIONER CADAVER LAB!
Over 2,500 post-graduate professionals have participated in simulation and cadaveric labs at GTI. Utilizing the most current evidence-based content, GTI provides a robust curriculum of the most common skills Nurse Practitioners report as having the least confidence in performing.  
Training Dates 2020: 
---
EM:RAP DISCOUNT

All AAENP members receive a $50 off discount for a one-year NP subscription to EM:RAP - Irresistible Monthly Audio Education with In-depth & up-to-date reviews of Emergency Medicine. 
---
 
HPC EMERGENCY PROCEDURES CME COURSE DISCOUNT
2020 Courses - Click Here for Course Registrations
HPC provides the premier Emergency Procedures CME course and our two-day course fulfills all 30 hours of emergency procedures CME needed for Emergency Nurse Practitioner certification
All AAENP members receive a $150 discount by choosing "AAENP" as title during online registration
21.5 hours Category 1 CME credit for one-day courses
31.5 hours Category 1 CME credit for two-day courses
Courses feature 100% hands-on procedural skills lab training
1 year online access to all course lectures and procedure videos
1 year online access to HPC video bundle with 26 full-length narrated procedure videos
1 year online access to all instructional procedure posters
Six procedural expert instructors at each course
Limited class size with a 6:1 student-to-faculty ratio
Instructors with 30+ years of National experience teaching emergency procedures
Complimentary gourmet meals for all students
Discounted room rates at all HPC hotel venues
HPC provides CME that saves lives
 *average student satisfaction scores average 4.8 out of 5 based on course evaluations.
---
 EMERGENCY MEDICAL INSTITUTE DISCOUNT
The Emergency Medicine Institute presents the latest in medical innovations for emergency medicine professionals. A multidisciplinary team of industry leading emergency medicine experts will facilitate our interactive conference series, which is approved for 22 AMA PRA Category 1 Credit(s)™. Our team of Physician's, PA's and NP's will incorporate case study analysis and firsthand accounts of experiences in an emergency room setting to reinforce core concepts throughout the conference.
As a member of the AAENP community, you are eligible to receive a discounted rate for all EMI conferences. Members of the AAENP community that register during our early bird window are eligible to receive a $25 discounted registration rate. All of those that register after the early bird window closes will receive a $50 discounted rate.
https://www.emergency-medicine-institute.com/